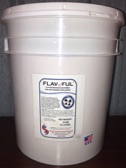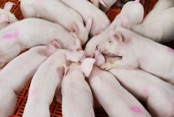 Unique flavor enhancement containing a robust aromatic blend of anti-oxidants,
pH buffers, and natural ingredients that entice animals to consume.
Contains natural ingredients that aid with developing gut health and promoting
efficient absorbtion of critical nutrients.
Contains Vitamin C, an important nutrient and antioxident.
Dry product that is 100% water soluble. Can be used as a mix for feed, topdressed,
added to gruel, or dispensed with water.
Especially useful during weaning or when animals need water and support during
transition or stressful periods.
Can be delivered at any stage with no withdrawal and no waiting period.
Very economical.